Pursuit of Performance Sire Catalogue 2017/2018
This Sire catalogue is a one stop shop for all of the latest high performing Limousin genetics. It was put together in collaboration with two other like minded breeders who share similar values in the selection of industry relevant genetics that work in the Australian environments.
Enjoy the read!
Click to view: Pursuit of Performance Sire Catalogue 2017/2018
WULF'S YANKEE K689Y (HP)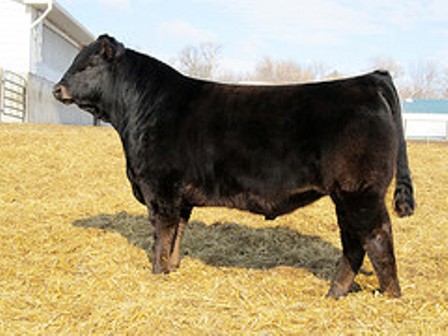 Raven Limousin in partnership with Froghollow Limousin have purchased the exclusive Australian semen rights into this exciting new sire.
Homozygous* polled, thick, sound, soggy, long-bodied and as attractive in the flesh as he is on paper
Top selling bull in the Wulf's 2012 sale, selling for US$42,000
NALF Young sire trait leader for WW, YW, $MTI; 10 traits rank in the top 8% or higher
Combo carcase sire DELUXE: REA, MB & $MTI figures are all trait leaders.
Pedigree is Limousin Royalty (Jock X Soloist) both tried'n true performers; Jock sons consistently top the Mandayen Performance bull sales reaching a record high of $21,000 in 2012.
Yankee is like pressing the fast-forward button on genetic progress; he will change herds
We have Yankee daughters in production and they have the makings to be great maturnal cows!
Semen available $48 +GST ex. Murray Bridge SA
LFLC Ace 750A (HP) (HB)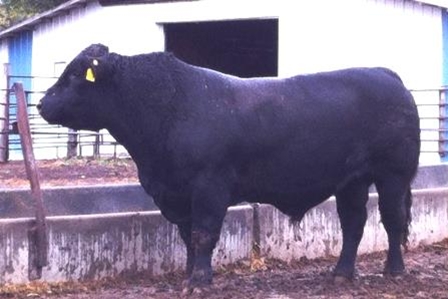 A homozygous* polled, homozygous* black outcross sire, with loads of growth performance, coupled with leading calving ease
We viewed Ace whilst visiting Hunt Limousin Ranch in November 2015 and admired him for his length, tremendously clean front end and super sound feet and legs.
ACE ranks in the top 10% on the North American Limousin Foundation (NALF) for Calving Ease, Weaning Weight and Yearling Weight
ACE ranks in the top 15% for Docility and Scrotal Size
Total outcross pedigree for Australia, offering a range of breeding options
The Raven herd will be utilise Ace as an AI sire to join both heifers and mature cows.
LFLC Zest 51Z (HP)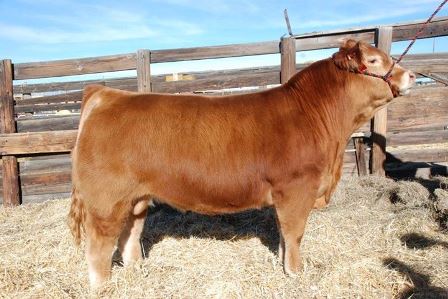 A homozygous* polled outcross sire, who offers added muscle and thickness
We visited Luden Limousin Farms, South Dakota and was impressed by the consistence in quality of the line up of progeny sired by LFLC Zest 51Z. We are fortunate the Luden family granted us access to the bull and allowed us to bring him to Australia
Zest ranks in the Top 1% for Weaning Weight and Docility
Zest ranks in the Top 4% for Yield Grade
Three further production traits in the Top 10% (Yearling Weight, Carcase Weight and EMA)
Zest has a Limousin phenotype suited to Australian markets, offering added muscle and punch
The Raven herd will be utilise Zest to add performance and muscling. Semen available on request.
STETSON 850S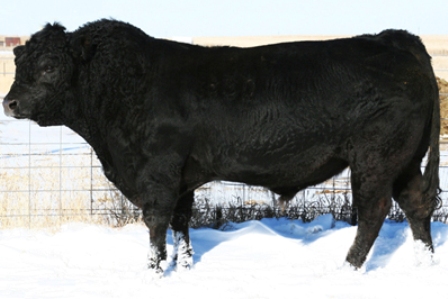 A homozygous* polled, homozygous* black sire, who is the ultimate curve bending and carcase sire.

We were privileged to visit Running Creek Ranch on our last trip to the USA in May, 2011. While there we assessed over 100 first calving Stetson daughters, as well as a large number of Stetson sired yearling and 2 year old sale bulls. All were very sound structured and consistently displayed tremendous thickness, depth of body and muscle pattern and it was pleasing to see the females carried the thickness but still remained smooth shouldered and displayed femininity.
STETSON ranks in the top 5% for 8 traits including birth weight and CED, top 20% and top 1% for weaning, yearling weights, marbling and top 3% for scrotal circumference.
STETSON is ranked number one on the Northern American Limousin Foundation (NALF) current list of top 10 sires in the USA.
Son of the famed JCL Lodestar who has been known for calving ease and low birth weights.
STETSON combines an impeccable phenotype, pedigree and set of numbers to back him.
A number of daughters have been retained within our herd.
BIRUBI KAISER K140 (HP) (R)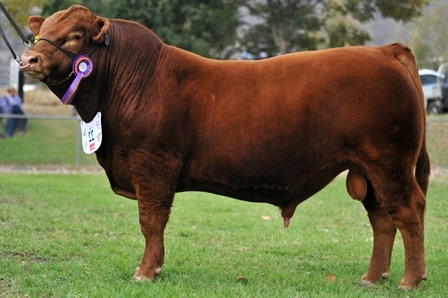 A homozygous* polled, red sire, who was purchased in syndicate at the 2016 Australian Limousin National Sale.

We were fortunate to partner on this exciting new sire with Red Oak Limousins & Maryvale Limousins, allowing us to use him as a walking sire in Spring.
Grand Champion bull - 2016 Australian Limousin Nation Show
Outcross Pedigree
Thickness, Width and depth is Kaisers forte. Dimension Plus!
Sound big foot, added bone and a sirey head
Top 1% Milk - Maternally strong
Top 5% 400day growth
Top 10% 200day & 600 day growth
Easy keeping type!
Kaiser will be used in September/October 2016, with his first calves expected in 2017
PROGRESS DUTCH FORCE J11 (P)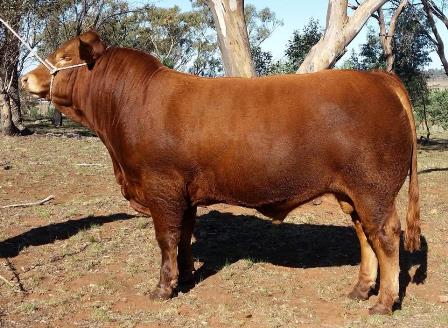 A super sound, functional bull that brings a pedigree difference to our program.
Outcross Pedigree - proven Australian genetics
Long bodied, deep flanked, well muscled with depth of hind quarter
Big topped - scanned 144cm2 EMA at 17mths
Very sound feet and legs
Top 1% Milk - Maternally strong
Top 10% 400day growth
Loose-made with a soft slick coat
Dutch Force was used as an outcross walking sire in 2015, with his first calves due this season.
NOBEL PRIZE 3861N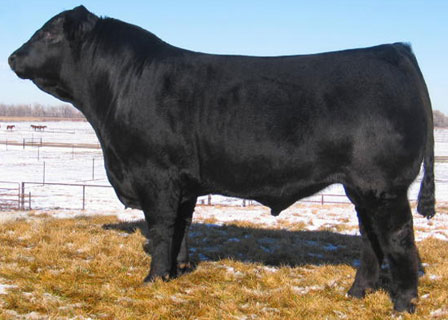 A homozygous* polled, heterozygous* black sire, who has consistently bred well in Australia over the past few years.
NOBEL PRIZE progeny display great muscling, thickness and have fantastic temperaments. His sons are muscular and powerful whilst daughters remain very feminine and smooth.
We have used this sire successfully over heifers and also have a number of purchased NOBEL PRIZE daughters that are performing well within the Raven herd. You will find NOBEL PRIZE featured in the pedigree of many future sale bulls.
RAVEN TIME E1492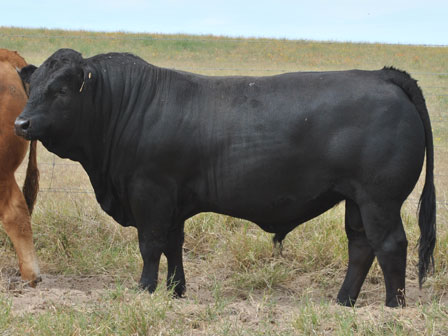 RAVEN TIME E1492 was the top priced bull at the 2011 Mandayen Limousin Annual Performance sale, purchased for $13,000 to be used as a Raven herd sire.
Polled and double black, RAVEN TIME has 9 production traits in the top 15% of the breed, all $Index values in the highest 25% of the breed and he combines great butt shape, thickness and structure with an excellent disposition.
A moderate, easy fleshing bull, RAVEN TIME is sired by outcross pedigree HC Final Time 407 and out of a reliable Wulf's Guardian dam giving flexibility to any joining. We plan to use him both artificially as well as natural paddock mating. RAVEN TIME sons available for purchase at the Raven NEW GEN bull sale February 27th, 2014.
We calved down the first Raven Time progeny in 2012 and the positive early report is that Raven Time has lived up to his excellent 'Calving Ease' traits having a successful calving across three herds (including heifers at Raven)
Progeny are quick growing and express a lot of thickness and muscling.
Unrestricted Raven Time E1492 semen available $35 +GST ex. Murray Bridge SA
RAVEN HARVARD H254 (HP) (HB) (AA)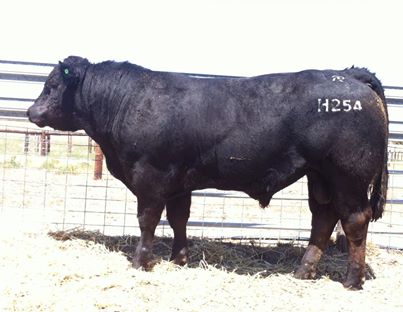 Harvard is super long & wide topped with tremendous muscle expression. He combines two great pedigrees in Nobel Prize & Jock and is sired by Wulfs Warbonnet. Harvard ranks in the Top 1% for 400day growth, EMA & Domestic Terminal $ Index aswell as ranking Top 2% for all other growth traits & $ Indexes.
Sold in our 2014 NEW GEN bull sale, Harvard H254 is the result of an extensive embryo transfer program utilising genetics that come from the heart of the Hunt Limousin her in Nebraska.
Growth, Milk, Carcase & Docility = he ticks all the boxes!
Homozygous Black, Homozygous Polled
Long bodied & big-hipped
Excellent carcass genetics
Super docile
Collected before sale. Harvard will be used in our 2014 AI program
Harvards full sib ET brother RAVEN HASTINGS H354 - RAHS Reserve Champion bull 2013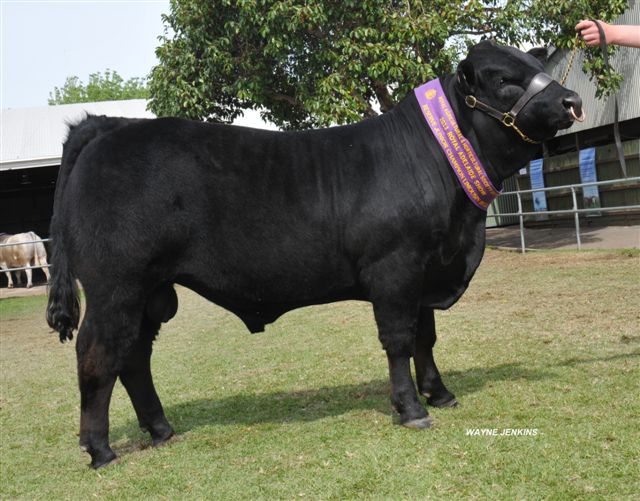 RAVEN DEBUT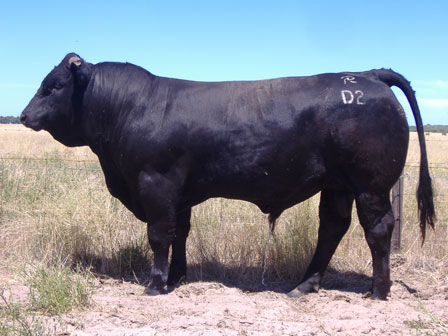 A Raven bred sire and one of Australia's number one trait leading bulls for the entire 2008 drop.
This double black sire is a true powerhouse of the Limousin breed, offering tremendous growth, ranking in the top 1% for carcase, 200, 400, 600 day weights and a further 3 carcase traits ranking in the top 10%. DEBUT has a big EMA complemented with an easy fleshing ability and a quiet disposition.
DEBUT is a long bodied sire with a strong top line, excellent spring of rib and shapely hind quarter, all built on a sound structure.
We have used DEBUT as an AI sire for our Lim-Flex program over many of our great registered Angus cows, with many Lim-Flex50 females retained in herd.
*Homozygous = DNA tested to have identical alleles for a single trait. (in this case black/polled- meaning only black/polled progeny will be produced from this animal)
*Heterozygous = DNA tested to have two different alleles for a single trait. (in this case black/polled- meaning although the animal is black/polled, progeny produced from this animal can be black or red and/or polled or horned)