Sales - Herd & Tank
Offering a flush - Raven Red Ms Gillard (HP) (AA)
SOLD $5000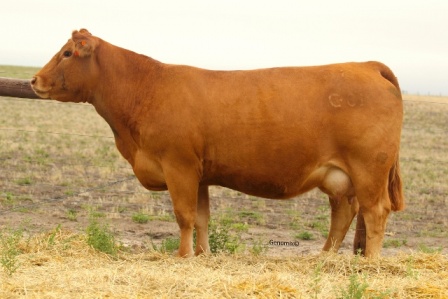 Thank you La Valla Limousins, Mittagong NSW.
Sold for $5000 at the Limousin National Sale.
Raven Red Ms Gillard G81 (HP) (AA)
A wedge shaped, deep bodied, thick-made donor Wulfs Realtor dam who is clean fronted & offers tremendous performance & docilty
Gillard is as appealing on paper as she is phenotypically - Top 1% all growth traits, Carcase Weight, EMA, Retail Beef Yield, Docility and all 4 Market $ Indexes
An opportunity to flush Ms Gillard G81 to the sire of your choice.
Open for flush June 2016 - Guarantee a minimum of 4 embryos - flush expenses to be the responsibility of the purchaser.
Contact the Raven team for more details
Limousin: WULFS YANKEE K689Y (B)(HP)
Semen Available $48 +GST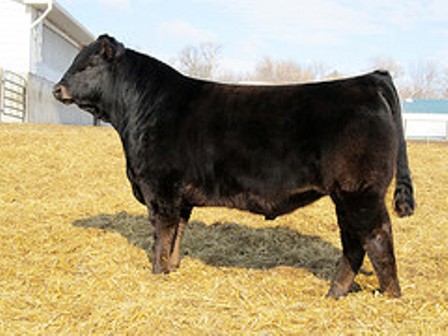 Homozygous Polled, thick, stout, long bodied and as attractive in the flesh as he is on paper
Top selling bull in the Wulf's 2012 sale, selling for US$42,000
NALF Young sire trait leader for WW, YW, $MTI; 10 traits rank in the top 8% or higher
Combination carcase sire: REA, MB and $MTI figures are all trait leaders
Pedigree is Limousin Royalty (Jock X Soloist) both tried'n true performers; Jocks sons consistently top Australian bull sales selling to a high of $21,000
Yankee is like pressing the fast-forward button on genetic progress; he will change herds
Contact the Raven team for more details
Limousin: RAVEN TIME E1492 (B)(P)
Semen Available $35 +GST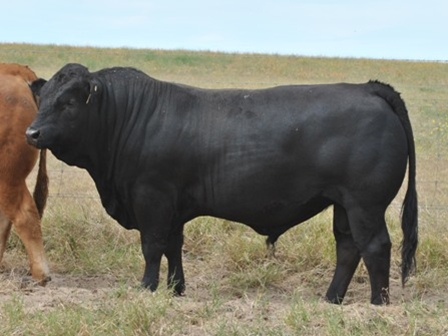 Polled and double black, Raven Time combines great butt shape, thickness and structure with an excellent disposition.
A moderate, easy fleshing bull, Raven Time has 9 production traits in the top 15% of the breed, all $ index values in the highest 25% of the breed. Sired by outcross pedigree HC Final Time 407 and out of a reliable Guardian dam giving flexibility to his joinings.
Raven Time E1492 was the top priced bull at the 2011 Mandayen Limousin Annual Performance Sale, purchased for $13,000.
Contact the Raven Team for more details.
Photo taken at 20 months of age.