KRYSTAL C856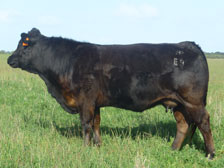 A black and double polled, power of a female combining low birth, huge growth and docility traits.
KRYSTAL was purchased as an unjoined heifer from the Mandayen herd for $5,750 and went straight into our donor program. A long bodied, deep, fleshy female, she is sired by the renowned Nobel Prize sire and out of the reliable Ramornie Krystal cow family.
She displays great natural thickness which is evident in her progeny. We currently have 3 breeding daughters in the Raven herd, as well as implanted embryos, and she remains in our future donor program.
Inset photo: Raven Krystal Elektra E9 - A great example of a daughter of donor dam Krystal C856.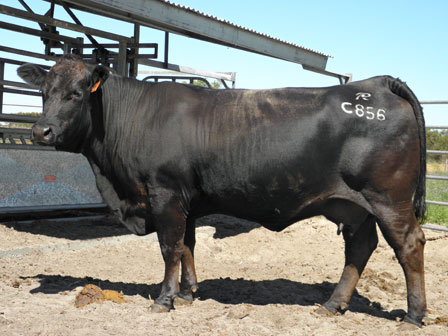 Raven Red Ms Gillard G81
Red and Homozygous polled female offering immense growth, carcase and docility traits.
A thick-made, super deep bodied, wide based cow who entered our donor pen after calving down her second calf.
Gillard is an easy-keeping, easy fleshing type who is moderate framed and ultra refined through her front end.
All growth traits, carcase weight, EMA & docility features in the Top 1% of the breed
All 4 Market $ Indexes feature in the Top 1% of the breed, making Gillard one of the most industry relevent Limousins in Australia.
Gillard G81 embryos sold for $850 each at the 2015 Genomix embryo auction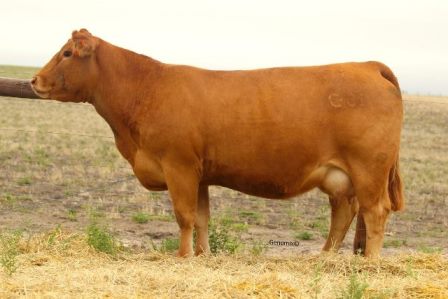 KRYSTAL C863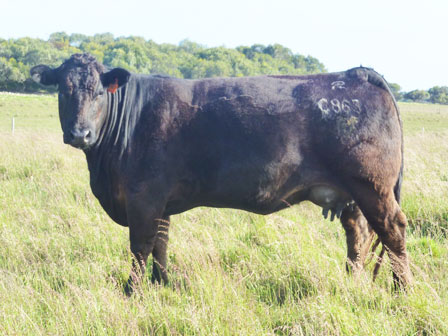 Depth of body, volume and thickness best describes this Nobel Prize daughter.
Double polled and double black KRYSTAL C863 is becoming one of the leading purebreds in the Raven herd, producing calves that consistently display the traits she is known for.
Another product of the Ramornie Krystal family, KRYSTAL C863 is well-made and structurally correct with a bomb-proof temperament. She leaves her mark through the daughters she is producing and we see her as part of the foundation for the Raven future.
MS UNLIMITED C55 (Angus)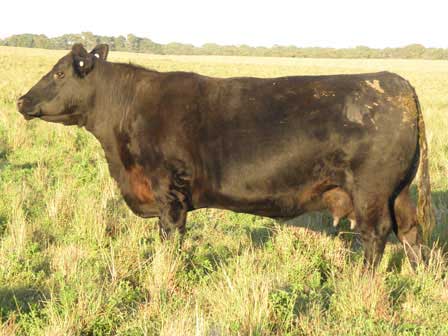 A great example of one of our many Lim-Flex producing elite Angus dams purchased from the Bull Oak Well herd.
MS UNLIMITED goes back to the very popular Angus sire Te Mania Unlimited and displays great balance, length and femininity, depth of body, strong top-line, milk-ability and sound structure.
MS UNLIMITED is proving to be one of our top Lim-Flex breeding females as she is consistently producing one of the leading Lim-Flex50 bulls.
USA DONORS- Hunt Limousin Ranch, NE

On our trip to the USA in May 2011, we had the opportunity to go through the entire HUNT LIMOUSIN herd and select some of their top producing females to go into an embryo flush program.

We have recently imported 40 embryos and implanted half of them, with the remainder to be implanted July 2012. The first of these embryo transfer calves will be born August 2012 and available for sale in 2014. Watch this space for information about the donors and sires with unique pedigrees chosen for our Raven herd and the greater Australian beef industry.
Sample of Donors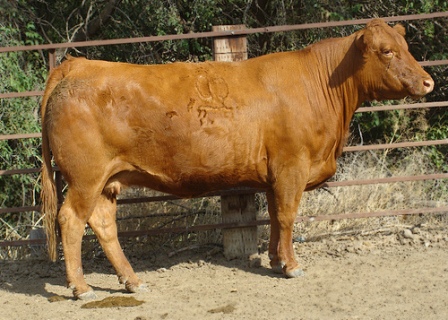 DANH Miss Purple Passion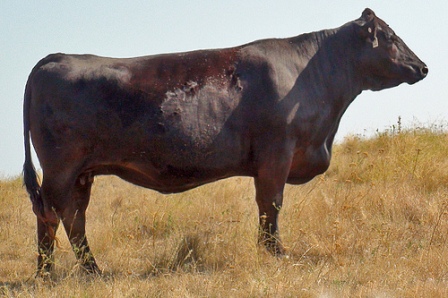 HUNT Seascape 28S
*Homozygous = DNA tested to have identical alleles for a single trait. (in this case black/polled- meaning only black/polled progeny will be produced from this animal)
*Heterozygous = DNA tested to have two different alleles for a single trait. (in this case black/polled- meaning although the animal is black/polled, progeny produced from this animal can be black or red and/or polled or horned)